San Pedro Religious Liberty Attorney
Civil rights violations occur all too frequently, many times because of ignorance of the law. Passionate civil rights attorneys encounter people asking, "What are my civil rights?" Civil rights law firms like this one are here to help people answer that question as well as provide advocacy for those considering filing a civil rights lawsuit. You will need excellent civil rights info. I provide the legal assistance you need.
I help private schools and churches asser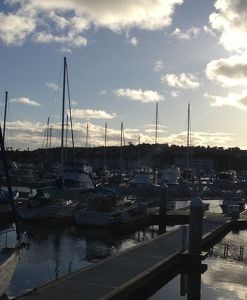 t and defend their Constitutionally protected civil rights by reviewing founding and governing documents of private schools and churches to identify and correct potential weak spots before a lawsuit happens.
George Washington wrote, "It is unfortunate when men cannot, or will not, see danger at a distance; or seeing it, are restrained in the means which are necessary to avert, or keep it afar off...offensive operations, often times, is the surest, if not the only (in some cases) means of defense."
What Are My Civil Rights?
You may wonder, what are my civil rights? This is a very important question, and it is best answered by experienced civil rights attorneys. Some civil rights are established under federal law and others are implied, like the right to privacy. The civil rights granted by the U.S. Constitution come primarily from the following:
The first amendment guarantees freedom of speech and provides protection against retaliation, especially in whistleblower law violations for speaking out about public matters.
The fourth amendment protects against illegal searches and seizures and police brutality.
The Civil Rights Act of 1964 prohibits discrimination based on race, color, religion, sex or national origin.
Civil rights violations are a serious matter. Knowledgeable civil rights law firms like ours can handle all types of civil rights litigation issues. Any violation of civil rights — including the specifics listed above — goes to the core of our American society. Professional legal consultation is required for any issue regarding the violation of a person's civil rights.
Contact Our Civil Rights Law Firm
Were your civil rights violated? The civil rights attorneys in our law firm are here for you. Knowledgeable civil rights law firms like ours are committed to protecting your civil rights — and we know how to do it. For a consultation, contact us for today. Do you need to know, what are my civil rights? Quality information is essential for determining responses and impacts of civil rights violations. We can educate you about your rights, and help you find compensation and justice.